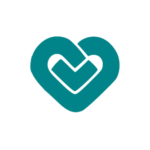 Website AmeriCare Plus
Join Virginia's fastest-growing Home Care Company!
Are you a dynamic energetic person with excellent verbal communication & computer skills? You may be who we are looking for! AmeriCare Plus Gloucester is looking to add to our management team.
Our team has been providing care throughout Virginia for over 26 years. We offer in-depth training with ongoing support, the BEST team in Virginia, competitive wage/salary, benefits, and a great work environment.
Responsibilities:
The candidate would be coordinating & scheduling the daily operations of our in-home care agency by working with our clients & caregivers as well as our referral sources to help facilitate in-home personal care.
Code of Conduct
Employees shall conduct themselves in a professional manner when on the job. At all times, employees shall act with courtesy, honesty, and respect to all clients, co-workers, visitors, and employers/supervisors.
Apply online or call Raven Parker today to join our family! 1.844.407.2273