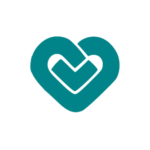 Website AmeriCare Plus
Join Virginia's fastest-growing Home Care Company!
Looking for a flexible position, where you can have a positive impact on the quality of life of people who receive in-home personal care? If so, an AmeriCare Plus RN Supervisory position may be right for you! Our RN Supervisors oversee client care plans and work with our agency team. We currently have a position open in the Bedford area.
Job Requirements:
The Agency LPN/RN Supervisor is in charge of the supervision of the provision of personal care and the proper documentation of these services. Requirements to be an Agency's registered nurse are as follows:
Current licensure to practice in the State of Virginia;
Two (2) years of related clinical experience (i.e. work in an acute care hospital, public health clinic, home health agency, or nursing facility);
Documentation of positive work history as evidenced by at least two work references on file;
Valid Driver's License; and
Should meet company and state barrier guidelines.
The Agency LPN/RN Supervisor shall report to the Agency Manager, Agency Manager In-Training, Agency Coordinator (when Agency Manager, AMIT or Agency Coordinator not available), Staffing Coordinator, Corporate Manager, and Executive Director.
Responsibilities:
Responsibilities of the Agency LPN/RN Supervisor include, but are not limited to, the following:
Read, comply with and refer to the Medicaid manual (DMAS), VDH regulations, and AmeriCare Plus company policy and procedures;
Work in conjunction with the corporate office to meet budget expectations;
Visit new recipients prior to or on the start of care date & complete all paperwork;
Signed and dated notes will be incorporated into the clients' records within seven (7) working days;
Orient aide to the plan of care when required; this may be done by the office staff;
Provide supervision of personal care/respite aides;
Perform supervisory visits as often as needed, but a minimum every 30 days;
Be available to agency personnel via telephone (on-call) 24 hours, 7 days a week;
Provide in-service training as requested by the Agency Manager; and,
Visit Private Pay clients, as requested.
Duties include, but are not limited to, the following:
Complete initial and monthly assessments, this includes but is not limited to the following:

Complete the 97A (POC) at the client's home; a copy should be left in the client's home for the aide. A case cannot be started prior to the 97A being completed and turned into Agency Manager;
Other paperwork required by DMAS, as needed, to comply with Medicaid standards;
Complete all agency admission paperwork;
All documentation from the admission assessment is to be turned in to the Agency manager within two working days of the admission assessment;
Admission packets must be submitted to KEPRO, within 10 days of SOC.

Re-evaluate client when discharged from the hospital as deemed necessary:

Complete new 97-A if changes are noted;
Document on DMAS 99 all changes in client's health status, telephone calls to the client, caregiver or aide, or other issues;

RN Assessment Visits as required by Medicaid standards:

Agency requires visits with the client be made every 30-60 days according to Medicaid policy;
Document on Agency Note all communication problems or concerns with client, caregiver, or aide;
Supervise aides per Medicaid protocol;
Document on DMAS 99, the aide present (permanent or substitute) must be present at least every other visit; if the aide is present every visit, the RN must document that she spoke with the caregiver either privately at the residence or by telephone during non-personal care hours;

Complete as requested/needed:

Compile and submit to Agency Manager all admission forms for review and faxing to KEPRO;
Submit a new DMAS 97-A as needed for any change in hours to the Agency Manager for submitted to KEPRO per Medicaid policy;
Notify Agency Manager of any change in service hours or schedules;
All documentation or DMAS 99 must be submitted to Agency within two (2) working days;

To come to the agency to review and sign aide records weekly per Medicaid and Department of Health policy. NOTE: Aide records cannot be removed from the Agency for signing;
Keep abreast of Medicaid rules & regulations, for Medicaid audits; attend workshops, in-services, or job fairs as needed for updates on regulations;
Assist the Agency Manager in providing 12 hours of in-service to the aides each year; as required by DMAS and the company;
Teach PCA class per DMAS requirements;
Keep Agency Manager abreast of all contacts, problems, changes, etc concerning the clients;
Assist/work in the office when necessary;
Dress professionally, neatly, and cleanly, in uniform or lab coat with a name tag during all work-related activities, and represent AmeriCare Plus in a professional manner in the field or the agency office;
Code of Conduct
Employees shall conduct themselves in a professional manner when on the job. At all times, employees shall act with courtesy, honesty, and respect to all clients, co-workers, visitors, and employers/supervisors.
Job Types: Full-time · $25 – $35 / hour
Apply online or call Jan Bradly today to join our family! 844.783.0389