Variable Hours
11 - $13 USD / Hour
Pay Rate: $11 - $13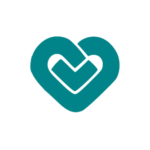 Website AmeriCare Plus
In Home Personal Care & Live-In Agency
Ready to Spring into your new position where you can grow?
AmeriCare Plus in-home personal care is where you want to be! We are hiring NA's, PCA's & Companions to our growing team.
AmeriCare Plus offers competitive weekly pay, benefits, initial training, continuing education to further your career, flexible schedules to meet your needs, all with the best & most knowledgeable in-home personal care company in Virginia.
Come Bloom with AmeriCare Plus! Call or come by today to apply.