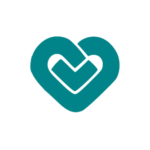 Website AmeriCare Plus
Join Virginia's fastest-growing Home Care Company!
Are you a NA/CNA or PCA who loves caregiving but is burned out of the heavy care load of the nursing home? If so, join the Team Teal family in Glasgow today & provide one-on-one care in the home for clients and enjoy all aspects of caregiving that lead you to choose this career. We look forward to talking with you about all the reasons you love providing care, and flexible schedules which work for your life.
Job Requirements:
Requirements to be a Personal Care Aide are as follows:
Must be certified as a CNA, NA, or PCA (exception Companion Aide only to Private Pay);
Must be at least 18 years of age;
Documentation of positive work history as evidenced by at least two work references on file;
Valid Driver's License; and
No more than 2 company or state barrier crimes(criminal history check results must meet state and company standards)
Home attendants shall be able to speak, read and write English and shall meet one of the following qualifications:

Have satisfactorily completed a nursing education program preparing for registered nurse licensure or practical nurse licensure;
Have satisfactorily completed a nurse aide education program approved by the Virginia Board of Nursing;
Have certification as a nurse aide issued by the Virginia Board of Nursing;
Be successfully enrolled in a nursing education program preparing for registered nurse or practical nurse licensure and have currently completed at least one nursing course that includes clinical experience involving direct care;
Have satisfactorily passed a competency evaluation program that meets the criteria of 42 CFR 484.36 (b). Home attendants or personal care services need only be evaluated on the tasks in 42 CFR 484.36 (b) as those tasks relate to the personal care services to be provided; or
Have satisfactorily completed training using the "Personal Care Aide Training Curriculum," 2003 edition, of the Department of Medical Assistance Services. However, this training is permissible for home attendants of personal care services only. Personal Care Aides shall report to the Agency Manager, Agency Manager In-Training, Agency Coordinator, Staffing Coordinator, or designee.
Responsibilities:
Responsibilities of the Personal Care Aide include, but are not limited to, the following:
Read, comply with and refer to the Medicaid manual (DMAS), VDH regulations, and AmeriCare Plus company policy and procedures.
Work in conjunction with the corporate office to meet budget expectations.
Complete all aide records for each client assigned to;
Read and become knowledgeable of each clients' plan of care;
Personal Care Aides do not supervise any other employees;
Reports clinical concerns to the RN Supervisor;
Be available to agency personnel via telephone 24 hours, 7 days a week; and
Attend at least 12 hours of in-service training per year as requested by the Agency Manager, Staffing Coordinator, or designee.
Personal Care Services performed by AmeriCare Plus employees in the home are limited to the following covered services:
Activities of Daily Living (ADL's):

Bathing and grooming
Dressing
Assist with toileting
Transferring, ambulation, and change position
Assist with eating or feeding
Assist with self-administered medication
Supervision – must be specifically indicated on POC

Home Maintenance Activities(IADL's):

Preparing and serving meals
Washing dishes and cleaning the kitchen (for client only)
Making and changing linens for the client's bed
Cleaning the client's bedroom, bathroom, and rooms primarily used by the personal care recipient.
Listing of supplies needed by the client
Shopping for necessary supplies – must be on the plan of care by LPN/RN
With LPN/RN pre-approval and stated on POC, the aide may accompany the client with Medicaid Transport or family transport.
Agency personnel cannot transport clients in any vehicle, either their own or the client's unless directed by the Agency Manager, Staffing Coordinator, or designee.
The following additional services may be performed by the personal care aide only if a physician's order is obtained, listed on the plan of care, and instructed by the LPN/RN:
Bowel / Bladder program –only to include bladder re-training activity instruction by the LPN/RN.
Range of Motion (ROM) – Aides may only perform exercises used to maintain current ROM as trained by the Physical Therapist or LPN/RN.
Routine wound care –may only include the application of dry dressings, no prescription ointments, etc., and instructed by LPN/RN.
Code of Conduct
Employees shall conduct themselves in a professional manner when on the job. At all times, employees shall act with courtesy, honesty, and respect to all clients, co-workers, visitors, and employers/supervisors.
Job Types: Variable Hour
Shifts Available:
8 am to 1 pm
9 am to 2 pm
10 am to 4 pm
Evening Shifts
Pay: Starting Pay is $11/hour.